In disbelief over battery life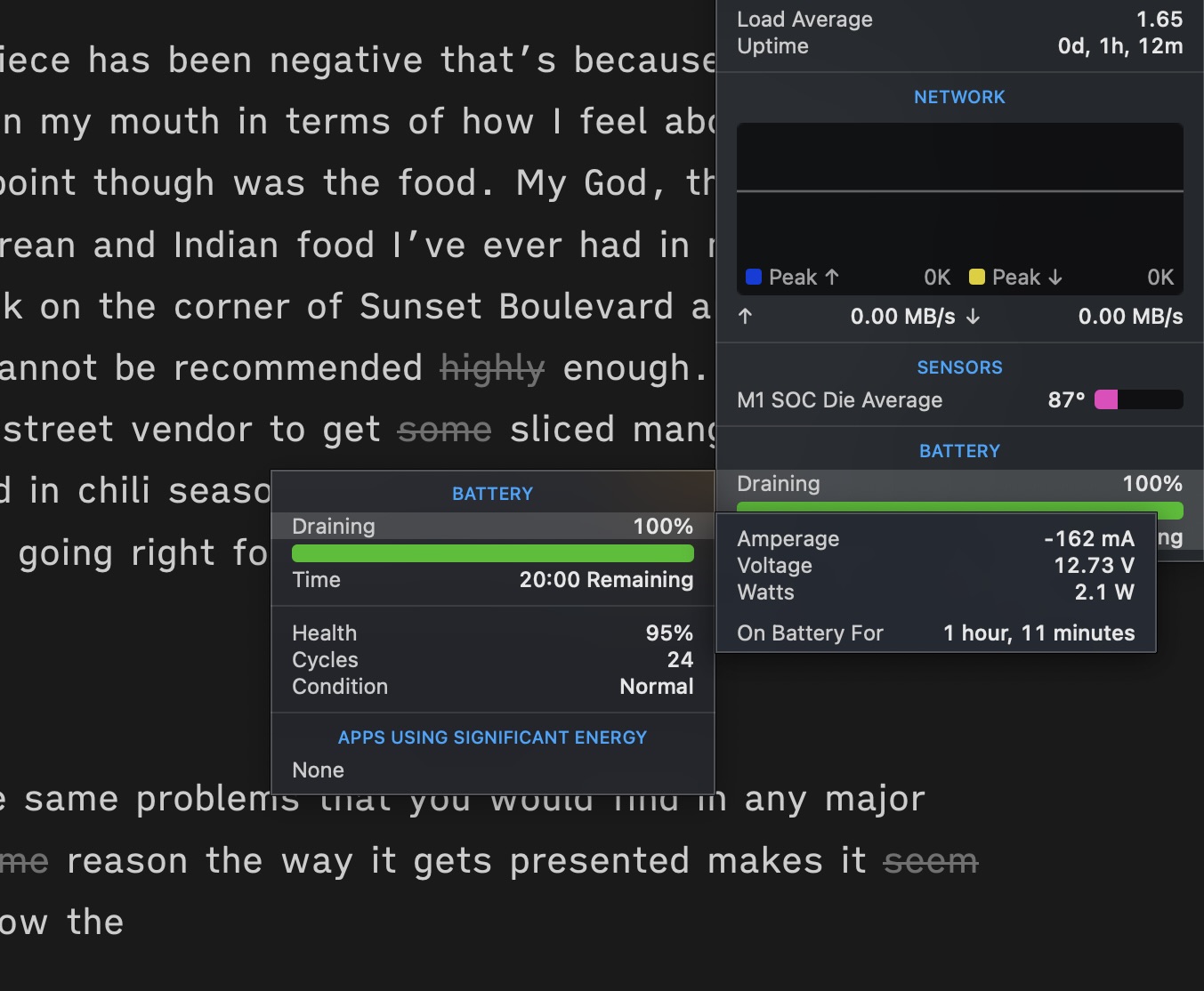 Low power mode on an M1 MacBook Air is definitely no joke.
Still at 100% after more than an hour of using the machine. Granted I wasn't putting pressure on the system but for my use case of writing a blog post in iA Writer with a podcast playing out of the system's speakers it is pretty damn difficult to not be impressed.